Sessions with Cherry Torn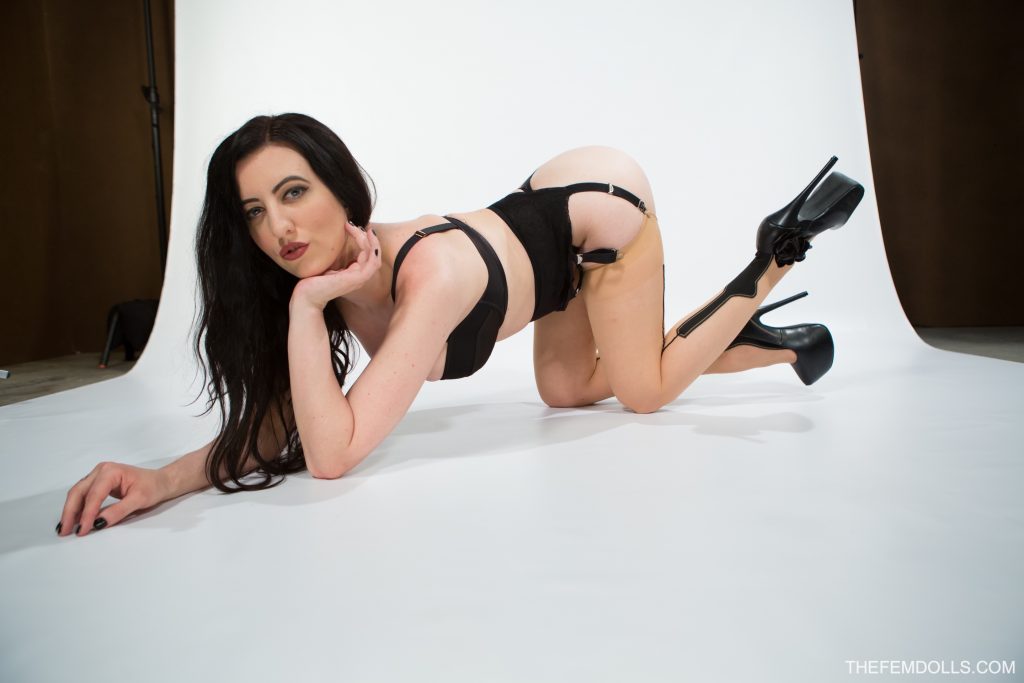 Refined, brunette Mistress seeks bold patrons for subversive adventures and slinky, sexy rendezvous.
INTRODUCTION
Some might call her sweetness itself, but that would be a mistake. Under that carefully crafted veneer is an incredibly strong will. I prefer a subdued and controlled style of dominance, simply projecting a natural air of authority. No volatility necessary. Don't be fooled by the low key but determined energy, however. Underneath is a neurotic need for control, often demanding, with fierceness that burns red hot. Intensity is a volume knob I live to control.
My presence makes a lasting impression, on screen and off. I have an intense desire to to make things happen and create a stir. I have a serious side, but a playful and mischievous sense of humor, with a hard to resist warmth. The most beautiful part of our dynamic is the judgement free space for radical honesty. Discretion and privacy are paramount always. Your secrets are safe to be shared, disappearing into my vault forever.
LIKES
I love literature, the arts and all types of performance. Intellectual pursuits and anything that centers on exchanging ideas. I like odd people, eccentricities & contradiction. Obsessed with all things taboo and the intricacies of human behavior. The simple life, the small home has never been for me. I love to touch the earth and water, getting lost on faraway voyages and traveling the globe with perfect partners.
I'm a sucker for all that is beautiful and sometimes ostentatious. Attracted to items of quality and the little luxuries that make life worth living. Going out, cocktail parties, beauty, aesthetics, finery. My tastes are "simply extravagant". I want to appreciate all the good things in life. Reveling in pleasure & sensuality. The world of touch and smell is most appealing. Everything revolves around her passions. Always looking for new sensations, novelty and adventures.
HOW TO PLEASE ME
My life has been a quest for ultimate liberty and independence, always chasing big dreams and plans. I'm motivated by my affection for genuine, humble people who choose to invest in my success. Pleasing me means showing constant appreciation. Show offs and know it alls are a complete turn off. I value familiarity, safety and security. Longevity. Consistency. Enduring relationships are what mean the most to me.
Can't wait to get to you better.
xoxo
Cherry
INTERESTS
bondage & sensory deprivation
humiliation & objectification
tease & denial
all sadism & impact play
CBT & ballbusting
strap-on training
foot/shoe worship
golden showers
electrical play
sissy sluts & crossdressing 
DOUBLES
I offer mind blowing doubles sessions with Sophie Monroe, the infamous Governess from The Upper Floor. She brings a technical skill to the dungeon that is unmatched. We will surround you with more dominant energy than your mind can process. There is nothing like the fluid ebb and flow of two perfect goddesses playing your body like an instrument for our amusement. Read more on Our Duo website; The Femdolls – Twincest Domination.
DISCLAIMER
I'm motivated by my affection for genuine, humble people who choose to invest in my success. Pleasing me means showing constant appreciation. Show offs and know it alls are a turn off. BDSM is a game of trust. I value familiarity, longevity and consistency to build our unbreakable bond. I am based in San Diego and San Francisco. I'm also available for Fly Me to You travel engagements for my most exclusive clientele. I am very selective with my time; References and deposits required.
SLAVE APPLICATION