Inhale that femdom ass!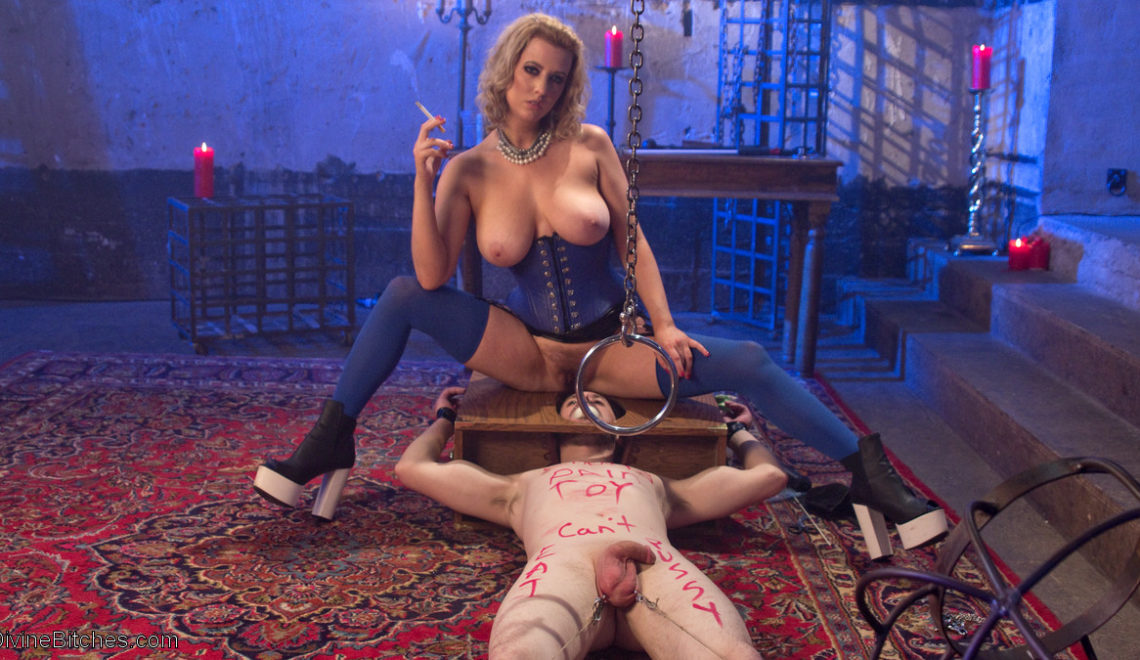 Slave Fluffy is passed around from Bitch to Bitch and this session he gets extra special treatment from Miss Torn. Bondage, caning, strap-on fucking and whipping with verbal humiliation while fucked deep in his ass with a fuck machine. His head is secured in a box while Cherry uses it to sit her nice round ass on his face while she has multiple orgasms and uses his tongue to clean it up. She relaxes with a smoke, using him as an ashtray & a spit receptacle and then gags him with a raw onion and leaves him there with CBT hanging from his cock and balls.
This is a special scene I guest directed for Divine Bitches, so pay extra attention. Buy, watch, rate, comment! Real fans and slaves do the work.