Big Boob Worship – Progressive Photo Game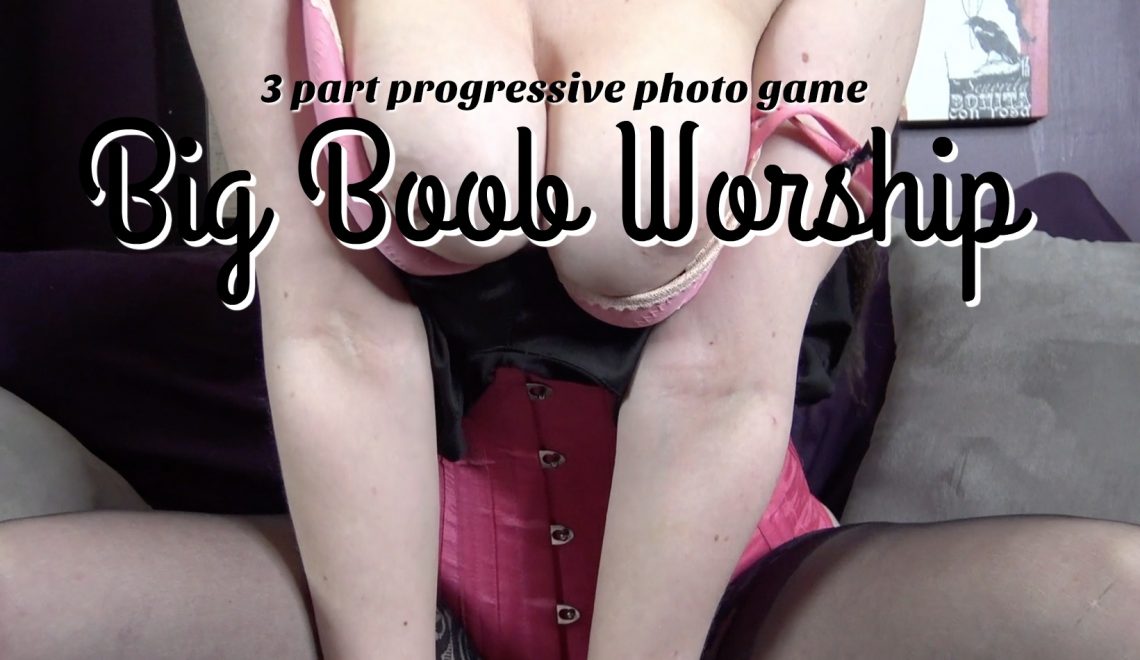 Are you ready to spend your Sunday night drooling over Me? I have a new Niteflirt PTV game that will blow your boob obsessed mind.
You are obsessed with big, beautiful tits aren't you? Start here to worship My epic natural cleavage, heaving in a light pink bra. See My tits squeezed together so tight you can practically feel your cock slide back and forth between them, my long hair tumbling down to tickle the tip of your cock. [Part 1 – 5 delicious boob focused photos in My light pink bra with worship captions + access to buy Pack 2]
Want a Sample of Parts 2 & 3?
Let Me slip off this bra, so you can see My naked tits better. So full aren't they? My pink nipples are so hard. Watch Me pinch them while you stroke, stroke, stroke that cock. Does your dick ache for My big tits? Bury your face right here, and I will own your soul. [Part 2 – 7 photos of My bare breasts with tit worship captions + access to buy the grand finale].
I know you liked worshipping My naked tits. Your cock is practically ready to burst. Surely you want to see inside My tiny pink panties? Keep stroking for My boobs slut. I'll just pull these panties to the side, so you can have a sniff. Oogle my perfect pussy and My glorious tits at the same time. Just don't forget to blow your load right on My boobs where it belongs. [Part 3 – 10 photos of my bare tits & exposed pussy w/ Big Boob Worship Captions]
The only way to collect them all is to start at part 1. My tits already own you, and you know it. Give in slut.