A Whole New World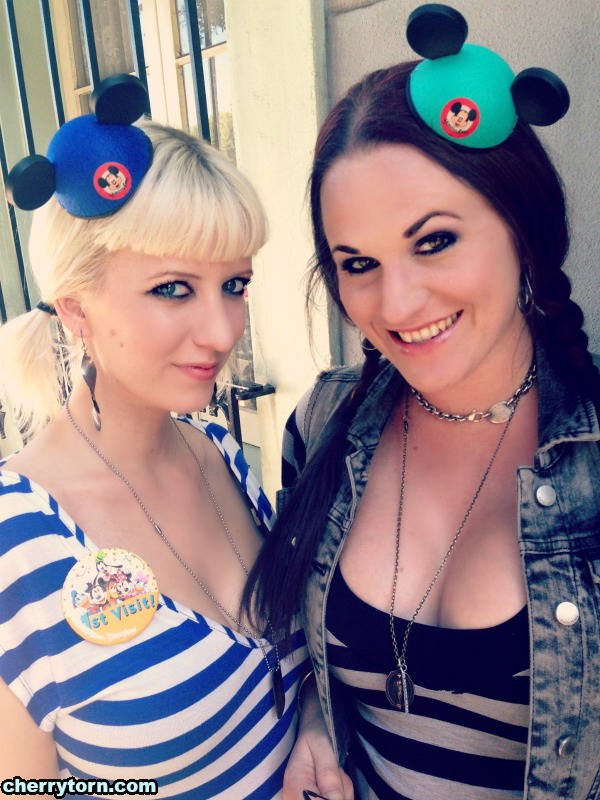 Well then, it's been quite a while since I've given you guys a little personal update here. Lord knows you've heard that line a million times, but what can I say! I'm a busy girl. Sometimes it's just hard to find the right moment to spill your carefully redacted and lazily retouched guts for all the world to see. What have you missed over the last several months? Loads! And yes I mean that literally and proverbially thank you. 
First up was Defcon 21, one of the world's largest annual hacker conventions, held every year in Las Vegas. It was my second time attending the conference, but somehow I got recruited to be 2013's Vinyl Vanna for Hacker Jeopardy. As you can imagine H.J. is a game show based on the original Jeopardy except with nerd based questions. The twist is a cast of hecklers stand behind the contestants to harass and distract them continuously. During daily double questions it's Vanna's job to humiliate the players for wrong answers, but should they guess right they get to remove an article of her clothing. The whole thing was fucking hilarious. I just sorted through 500+ photos to find the highlights, and so many of them were funny I think I will do a separate blog for the whole shebang plus the inevitable "Sexism in Technology" debate that happened. Still forming my thoughts on that one.
I've been shooting a crap-ton since then and have amassed a little backlog of behind the scenes photos, when I managed to capture them. Everything Butt with Krissy Lynn & Syren de Mer, subbing to Felony for Whipped Ass, Electro Sluts with Lea Lexis, interracial anal, TS girl/girl with Stefani Special, Hogtied Live (Claire's retirement & Mogul's return), Foot Worship with Phoenix Marie & Sarah Blake, Electro Sluts with Aiden Starr, domming Paris Lincoln  for Whipped Ass, Everything Butt with Audrey Hollander, Sexually Broken with Matt Williams & his blowjob machine, and a James Deen production just to start. All of which have yet to be covered here. The hamster wheel is neverending.

Between all that chaos we braced ourselves and packed up the travelling circus to move to a brand new city in the Bay Area. I didn't even realize how much I was aching to carve out a space somewhere fresh and new. Somewhere not colored by the last 6 years spent in San Francisco proper. We're now in an unfurnished space big enough to take every last thing out of storage and still have room to grow. We've had to learn our way around our new local grocery stores and find new favorite restaurants. Nothing is the same as before and it's been like a breath of fresh air for all involved. A wise Tumblr once said (ha) … "Only a fool trips on what is behind him" and I couldn't agree more.
Even tiny Tater has evolved since we moved in. His girth is finally catching up with his lanky legs. The leash isn't such a challenge anymore and potty training is 98% mastered. Over the last couple weeks even Tinkins has relented and turned to Tater for a little interspecies snorgling. The fur babies seem quite happy in their new home.
Sophie and I managed one pleasure trip recently, to the happiest place on earth! It was my first time at Disney anything, so we ate all the snacks, rode all the rides and passed out like 4 year olds in the car on the way home. Okay maybe the passing out was just me, but I couldn't help myself!
The boyfriend and I survived our first ikea trips and moving days and Folsom Street Fairs with flying colors. Pretty sure if you can do those things without arguing you are meant to be. For a pre-Halloween nerd party we dressed up as open source operating system mascots, the Free BSD daemon and Tux the Linux penguin! We make quite a pair if I do say so myself, even though we didn't win the costume contest judged by 8 year olds (damn you Adventure Time!). I try not to embarrass him here too much, but it's not often you can convince your personal sadist to put on a zentai suit.
That about covers the (documented) highlights of the last several months! Anything else seems to have slipped through the sieve that is my brain. Hope you find it amusing. 'Till next time!